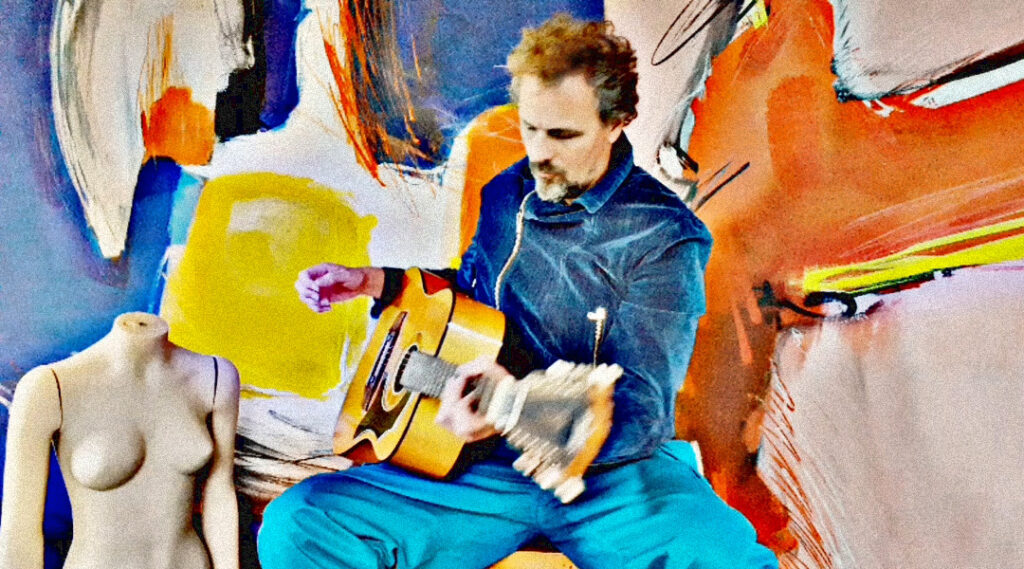 about zkohp music
zkohp, a visual artist and musician, was born in the vibrant creative landscape of the 1970s. Composing, producing, and performing music, zkohp utilizes in-house studio facilities to create original works as an artist and commissioned pieces, either independently or in collaboration with others. As a solo artist, zkohp releases original music.
Discovering his rhythm at an early age, zkohp immersed himself in the beats of the drums. Expanding his musical palette, he embraced the guitar and delved into the intricacies of songwriting. His rhythmic prowess resonated in various bands like JJ Lowland, where he handled lead vocals and drums, writing all material. The '90s marked the ascendancy of his band Flux, which also had the opportunity to open for Herman Brood. Originating from Arnhem, his sonic journey led him to make a home in Amsterdam, where he currently resides, continually sculpting his musical identity.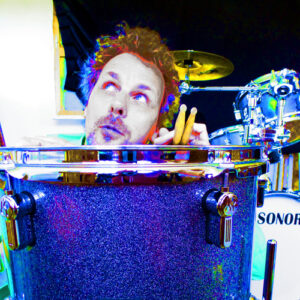 A true sonic explorer, zkohp has traversed diverse musical landscapes, from rock to new wave and even reggae in the past. In the contemporary scene, he predominantly navigates the realms of indie and indie rock. However, he always lets the music dictate the style, emphasizing experimentation. zkohp likes to employ unorthodox song structures and diverse time signatures. Yet, amidst the intricacies, he cherishes the beauty of simplicity, crafting compelling and straightforward songs also.
Pioneering his artistic journey, zkohp established the independent label Zkohp Records. His inaugural solo album, "Colors & Shapes," recently released, has resonated strongly across diverse media and earned international airplay.
Although a drummer by heart, zkohp is a multi-instrumentalist when it comes to recording. For his solo endeavors, he played and recorded all instruments and vocal parts, showcasing not only his songwriting prowess but also his skill in bringing each layer of sound to life. As a live performer, he aims to be a singing drummer when taking his music to the stage.
Presently, zkohp channels his creativity from his home studio, where the music continues to evolve. As a versatile artist, he remains a stalwart in the indie music scene, pushing boundaries, and painting new sonic landscapes with each endeavor.
CREDITS
Webdesign: zkohp. Photography: zkohp, Joni Spaan, Sjef Prins, Martijn van de Reep. Video: zkohp, Sjef Prins.